Arc Zip Ultra 62L Backpack
Lead Time Ships in 1-3 days
Quickly access your bear bag or easily stow your camera gear on remote multi-day hikes with the zippered front loading panel on the ultralight Arc Zip Ultra backpack.
Comfortably transfer your pack's weight to your hips with our Curved Carbon Fiber Air Frame. The frame also creates a gap between your back and the pack allowing for air flow that helps keeps you cool.

Featuring adjustable shoulder straps, an interchangeable belt, and a variety of optional modular add-ons, the durable Arc Zip Ultra will allow you to tackle those long days on the trail with a durable ultralight backpack designed to fit you.
Made from Black Ultra 200 fabric with an optional weight-saving accent color in gray Ultra 100 fabric. Ultra fabric features a woven Ultra High Molecular Weight Polyethylene (UHMWPE) face fabric laminated to a waterproof backing. Ultra fabric boasts extremely high abrasion and tear resistance and is the strongest fabric we offer.


Curved Carbon Fiber Air Stays combined with a Lycra back panel create a gap between your back and the pack. The air gap helps keep your back cool while also preventing items from rubbing against you while hiking.


The pack body is accessed through a large zipper opening on the face of the backpack. The zipper is a #5 waterproof zipper. The top of the pack also has a Roll-Top closure (like our dry bags) which keeps water out, and lets you roll down the top as your gear load shrinks. All seams and attachment points are taped, making the pack highly water resistant. We still suggest using dry bags for your important items like your sleeping bag.


Two internal horizontal compression straps take stress off of the zipper entry.


Comfy 3/8" thick by 2.75" wide padded contoured shoulder straps and padded belt. Both the straps and the belt have a daisy chain for clipping on items, and an adjustable position sternum strap is also included. The belt and shoulder straps have 3D mesh on the underside. This gives them a little bit more cushion, and the belt also has more texture for better grip.


Side pockets are sized to fit 1 or 1.5 liter bottles. They are positioned low on the pack and slanted forward for easy access without removing the pack. The pockets have drainage holes at the bottom, and elastic that keeps them tight at the top.


The large center pocket is made with solid material and has a waterproof zipper opening. It can swallow two ultralight tents, or other similarly sized gear with room to spare.


Side compression straps are made from non-stretchy cord for squishing down the pack volume. They also allow you to stand tall items like trekking poles in the side pockets.


A top strap, and base straps allow you to lash on extra items to the top or base of the pack. The straps come off if you don't need them.


The 62L pack size has enough space for 5-6 days of food and ultralight gear. The pack can be compressed down with the roll top and side compression straps for short trips or use the top strap and base straps to lash extra stuff to the outside for long carries.


All standard Bear Canisters, including the Bearikade Expedition and the BearVault 500 will fit in the upper half of this pack standing on end. There is enough extra girth to either wrap a foam pad around the canister (if you use one) or stand a medium stuff sack vertically beside the bear canister.


The short and medium size frames will fit into an airplane overhead bin with the top rolled down to the frame. The tall size frame may not fit unless you pop the vertical frame bars out of the pack.


Our torso height adjustment mechanism is is covered by US Patent No. 9,848,687


All Zpacks gear has a two year limited warranty against defects in materials or workmanship. Please see our return / warranty policy.


Made in the USA.
Our ultralight Curved Carbon Fiber Air Stays keeps the pack stiff so that most weight is carried on the hips instead of the shoulders. The frame pieces and Lycra back panel can be easily removed or replaced.


The frame is curved to allow air flow and keep your back cushioned from the pack's contents.


The belt is attached directly to the bottom of the pack frame for the best load transfer.


The belt is removable and interchangeable. If you lose weight or need to share the pack between people the belt can be swapped out. Watch the belt removal video.


The shoulder straps and load lifter straps are attached directly to the frame. Load lifters straps come standard on this pack.


The shoulder straps can move up or down to adjust the torso height to a perfect fit using our patented torso adjustment mechanism. It works like a conveyor belt. This is great for sharing the pack between people, for growing teenagers, or for resale.


The belt provides a full wrap around your back. No need for additional lumbar support.


The belt is done with "V Style" webbing so that the top and bottom circumference can be adjusted independently. This helps wrap your hips much more securely, and prevents the belt from sliding down.


Collectively these features provide the additional load transfer necessary for loads up to around 40 lbs (18 kg).
Load Capacity: 40 lbs (18kg)
Body dimensions: 8" x 12.5" x 29" (20 cm x 31.8 cm x 74 cm)
Volume: 62L (47L main body, 2.5L each side pocket, 10L center pocket)
Frame Height: Short 17" (43 cm), Medium 20" (51 cm), Tall 23" (58 cm)
2.92oz/sqyd Ultra 100



Ultra 100 is composed of a woven 100 denier Ultra High Molecular Weight Polyethylene (UHMWPE) face fabric laminated to a waterproof lining. It is inherently waterproof and has extremely high tear and abrasion resistance.

Our Repair Tape and Adhesive products stick extremely well to the interior of this fabric.

Tear Strength: 69.4 lbs. warp; 89.6 lbs. fill

Water Resistance: >20,000 mmH₂O
---
3.5 oz/sqyd Ultra 200



Ultra 200 is composed of a woven 200 denier Ultra High Molecular Weight Polyethylene (UHMWPE) face fabric laminated to a waterproof lining. It is inherently waterproof and has extremely high tear and abrasion resistance. This is the strongest fabric we carry.

Our Repair Tape and Adhesive products stick extremely well to the interior of this fabric.

Tear Strength: 103 lbs. warp; 133 lbs. fill

Water Resistance: >20,000 mmH₂O
---
5.0 oz/sqyd Lycra® Mesh

This mesh provides a superb 4-way stretch and is a great choice for exterior backpack pockets. It has a relatively light weight for mesh, while being difficult to tear. It can withstand getting caught on branches and other typical abrasion that backpacks are subjected to.


Weight: 5.0 oz/sqyd (169.53 g/m²)






---
5.3 oz/sqyd 3D Spacer Mesh

This mesh has a three-dimensional structure which allows airflow and adds cushioning. We use it on the underside of our backpack's shoulder straps and belts to absorb sweat, add cushion, and add grip. Our 3D mesh weighs less than most other types.


Weight: 5.3 oz/sqyd (180 g/m²)

Thickness: About 3/32" (2.5 mm)




Torso Height:
To measure your torso height, you will need the help of a friend and a string or cloth tape measure.
Most hikers wear their belt near the top of their hips, however, it isn't uncommon for hikers to position their belt higher or lower.
To ensure you lock in the perfect fit, we suggest putting a belt on over your clothes in the spot where you'd like to belt to ride. Start your measurement at the center of the belt where it meets your spine.
Lower your chin towards your chest. This will cause the C7 vertebrae to protrude at the base of your neck. The C7 vertebrae will mark the top of your torso height measurement.
Using the string or cloth tape measure, follow the curve of your spine up from the center of your belt to your C7 vertebrae. This measurement is your torso height.
Belt Size:
The padded portion of the belt is 1" shorter than the listed minimum adjustment. For example a "Medium (30-36 inches)" belt has padding which measures about 29" tip to tip, and has a minimum adjustment circumference of 30". It is the recommended size if your actual measurement is up to 36" however the webbing extends further.

To measure your belt size, pull a string or cloth tape measure tight around the spot you'd like your belt to ride. Choose a belt with a minimum adjustment of a couple inches smaller than your actual waist measurement. This will leave room for you to tighten down the belt if you lose a little weight on trail.
The belts on our Arc Series packs are also removable and interchangeable. This will give you the ability to switch the belt out if your waist size changes or if you order the incorrect size by mistake.
Customer Reviews
Write a Review
Ask a Question
Filter Reviews:
fabric
pack
items
things
hiking
price
support
shoulder
comfort
size
03/27/2022
Bill L.

United States
So funny
Great backpack system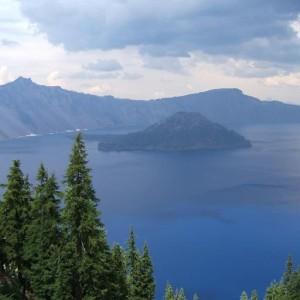 WG
03/24/2022
Wayne G.

United States
Well designed and thought out pack
I have no idea how often I will be able to get out to backpack. I want to do more then I have been and am looking for the lightest most durable items I can find. I have not used this pack yet but I want to comment on the design and overall appearance of quality because I think it deserves new as well as long term reviews. First off I want to say that overall, the design is brilliant in so many ways. I have used many packs over my lifetime and while this is one minimalist, its more functional than many packs I have used. Just the fact you can use the zippers to get to any part of the pack you need without unpacking it is a game changer for me. The material on this feels like a heavy duty fabric and I have to admit it's a little weird given how light the pack is. It makes your mind do a small doubletake sometimes. Connections in the rights spots and the ability to expand to accommodate bear proof containers is well thought out. Inside are a series of connectors that span one side of the other to help draw the pack in once packed and also take stress off the zippers. All this but the one thing that truly has blown my mind is how well the belt strap fits. It has two adjustments for each side up front that I have never seen or had on any other pack. In combination this provides a custom fit to the wearer. I can make it fit like it was designed for me. I've never had anything like it and I can't wait to find how it performs on the trail. The price is what it is. It's a hard pill to swallow but with all the things mentioned above it makes me think its actually a good non-extravagant buy.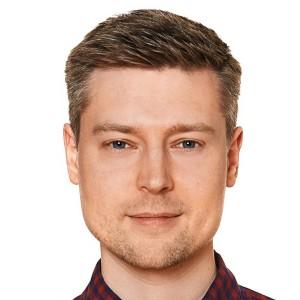 CP
03/21/2022
Christian P.

United Kingdom
Impressive pack with 3 areas for improvement
Just used on a 3 day hiking and wild camping trip and did a brilliant job at carrying everything I needed. 3 things I'd love to see improved: 1) Added support at the back of the pack to avoid items pushing against my back. Currently the air gap between the pack and my back gets reduced by things pushing the back fabric out, which limits ventilation. When bending over a little e.g. while scrambling, I can also feel harder items poke into my back. 2) More flexibility to adjust the height at which to carry the pack. I went by the sizing instructions and got a tall frame, but feel that the hip belt sits a tad low even at the "shortest" adjustment I can make to the back and shoulder straps. 3) Twice already my 1l water bottle has fallen out of the side pocket while handling the pack, this needs fixing. Everything else from the weight to comfort to robustness to size is working really well!