Arc Haul Ultra 50L Backpack
Lead Time Ships in 1-3 days
I'm on the Application Trail right now for the last 30 days and am 100% happy so far. Awesome pack. Probably best on trail.
Long days between resupplies requires a pack designed with ample space and durability. Made from "Ultra 200" material, the ultralight Arc Haul Ultra backpack is innovatively designed to be a true workhorse from the Sierras to the Shenandoah.
Comfortably transfer your pack's weight to your hips with our custom Curved Carbon Fiber frame system. The frame also creates a gap between your back and the pack allowing for air flow that helps keeps you cool.

Featuring adjustable shoulder straps, an interchangeable belt, and a variety of optional modular add-ons, the Arc Haul Ultra will allow you to tackle those long days on the trail with a durable ultralight backpack designed to fit you.
Made from Black Ultra 200 fabric with an optional weight-saving accent color in gray Ultra 100 fabric. Ultra fabric features a woven Ultra High Molecular Weight Polyethylene (UHMWPE) face fabric laminated to a waterproof backing. Ultra fabric boasts extremely high abrasion and tear resistance and is the strongest fabric we offer.


Curved Carbon Fiber Air Stays combined with a Lycra back panel create a gap between your back and the pack. The air gap helps keep your back cool while also preventing items from rubbing against you while hiking.


Roll-top closure (like our dry bags) keeps water out, and lets you roll down the top as your gear load shrinks. All seams and attachment points are taped, making the pack highly water resistant. We still suggest using dry bags for your important items like your sleeping bag.


Comfy 3/8" thick by 2.75" wide padded contoured shoulder straps and padded belt. Both the straps and the belt have a daisy chain for clipping on items, and an adjustable position sternum strap is also included. The belt and shoulder straps have 3D mesh on the underside. This gives them a little bit more cushion, and the belt also has more texture for better grip.


Side pockets are sized to fit 1 or 1.5 liter bottles, or 2L soft bladders. They are positioned low on the pack and slanted forward for easy access without removing the pack. The pockets have drainage holes at the bottom, and elastic that keeps them tight at the top.


Large stretchy mesh center pocket is great for quick access items. Mesh also lets you dry wet clothing and gives you a clear view of your gear.


Side compression straps are made from non-stretchy Dyneema® cord for squishing down the pack volume. They also allow you to stand tall items like trekking poles or an umbrella in the side pockets.


A top strap, and base straps allow you to lash on extra items to the top or base of the pack. The straps come off if you don't need them.
The 50L pack size has enough space for 4-5 days of food and ultralight gear. The pack can be compressed down with the roll top and side compression straps for short trips or use the top strap and base straps to lash extra stuff to the outside for long carries.


All standard Bear Canisters, including the Bearikade Expedition and the BearVault 500 will fit in the upper half of this pack standing on end. There is enough extra girth to either wrap a foam pad around the canister (if you use one) or stand a medium stuff sack vertically beside the bear canister.


The short and medium size frames will fit into an airplane overhead bin with the top rolled down to the frame. The tall size frame may not fit unless you pop the vertical frame bars out of the pack.


Our torso height adjustment mechanism is is covered by US Patent No. 9,848,687


All Zpacks gear has a two year limited warranty against defects in materials or workmanship. Please see our return / warranty policy.


Made in the USA.
Our ultralight Curved Carbon Fiber Air Stays keeps the pack stiff so that most weight is carried on the hips instead of the shoulders. The frame pieces and Lycra back panel can be easily removed or replaced.


The frame is curved to allow air flow and keep your back cushioned from the pack's contents.


The belt is attached directly to the bottom of the pack frame for the best load transfer.


The belt is removable and interchangeable. If you lose weight or need to share the pack between people the belt can be swapped out. Watch the belt removal video here.


The shoulder straps and load lifter straps are attached directly to the frame. Load lifters straps come standard on this pack.


The shoulder straps can move up or down to adjust the torso height to a perfect fit using our patented torso adjustment mechanism. It works like a conveyor belt. This is great for sharing the pack between people, for growing teenagers, or for resale.


The belt provides a full wrap around your back. No need for additional lumbar support.


The belt is done with "V-Style" webbing so that the top and bottom circumference can be adjusted independently. This helps wrap your hips much more securely, and prevents the belt from sliding down.


Collectively, these features provide the additional load transfer necessary for loads up to around 40 lbs (18 kg).
Load Capacity: 40 lbs (18kg)
Body dimensions: 6.5" x 12.5" x 29" (15 cm x 31.8 cm x 74 cm)
Volume: 50L (37L main body, 2.5L each side pocket, 8L center pocket)
Frame Height: Short 17" (43 cm), Medium 20" (51 cm), Tall 23" (58 cm)
2.92oz/sqyd Ultra 100



Ultra 100 is composed of a woven 100 denier Ultra High Molecular Weight Polyethylene (UHMWPE) face fabric laminated to a waterproof lining. It is inherently waterproof and has extremely high tear and abrasion resistance.

Our Repair Tape and Adhesive products stick extremely well to the interior of this fabric.

Tear Strength: 69.4 lbs. warp; 89.6 lbs. fill

Water Resistance: >20,000 mmH₂O
---
3.5 oz/sqyd Ultra 200



Ultra 200 is composed of a woven 200 denier Ultra High Molecular Weight Polyethylene (UHMWPE) face fabric laminated to a waterproof lining. It is inherently waterproof and has extremely high tear and abrasion resistance. This is the strongest fabric we carry.

Our Repair Tape and Adhesive products stick extremely well to the interior of this fabric.

Tear Strength: 103 lbs. warp; 133 lbs. fill

Water Resistance: >20,000 mmH₂O
---
.3.5 oz/sqyd Mesh

This is the mesh that we use on our backpack's center pockets. It has a relatively light weight for mesh, while being difficult to tear. It can withstand getting caught on branches and other typical abrasion that backpacks are subjected to. The hole size is a about 4 mm (a little over 1/8").


Weight: 3.5 oz/sqyd (119 g/m²)






---
5.3 oz/sqyd 3D Spacer Mesh

This mesh has a three-dimensional structure which allows airflow and adds cushioning. It has a tricot backing so you can't see clear through the holes. We use it on the underside of our backpack's shoulder straps and belts to absorb sweat, add cushion, and add grip. Our 3D mesh weighs less than most other types.


Weight: 5.3 oz/sqyd (180 g/m²)

Thickness: About 3/32" (2.5 mm)




Torso Height:
To measure your torso height, you will need the help of a friend and a string or cloth tape measure.
Most hikers wear their belt near the top of their hips, however, it isn't uncommon for hikers to position their belt higher or lower.
To ensure you lock in the perfect fit, we suggest putting a belt on over your clothes in the spot where you'd like to belt to ride. Start your measurement at the center of the belt where it meets your spine.
Lower your chin towards your chest. This will cause the C7 vertebrae to protrude at the base of your neck. The C7 vertebrae will mark the top of your torso height measurement.
Using the string or cloth tape measure, follow the curve of your spine up from the center of your belt to your C7 vertebrae. This measurement is your torso height.
Belt Size:
The padded portion of the belt is 1" shorter than the listed minimum adjustment. For example a "Medium (30-36 inches)" belt has padding which measures about 29" tip to tip, and has a minimum adjustment circumference of 30". It is the recommended size if your actual measurement is up to 36" however the webbing extends further.

To measure your belt size, pull a string or cloth tape measure tight around the spot you'd like your belt to ride. Choose a belt with a minimum adjustment of a couple inches smaller than your actual waist measurement. This will leave room for you to tighten down the belt if you lose a little weight on trail.
The belts on our Arc Series packs are also removable and interchangeable. This will give you the ability to switch the belt out if your waist size changes or if you order the incorrect size by mistake.
Customer Reviews
Write a Review
Ask a Question
Filter Reviews:
tout
poids
équipe
hanches
Alpes
ceinture
accessoires
achat
questions
hip belt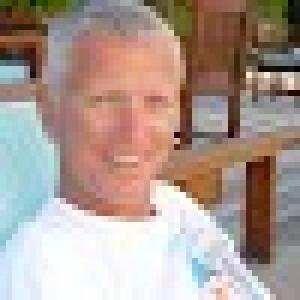 MS
01/20/2023
Michel S.
Très content
J'ai acheté ce sac en octobre 2022. Je cherchais un sac léger et confortable pour faire la grande traversée des Alpes. Je l'utilise depuis pour faire des randonnée à la journée en attendant de faire des trek plus long à partir du printemps. Je suis vraiment très satisfait de mon achat. Le sac est vraiment léger tout en étant très fonctionnel et très confortable. La ceinture permet de reporter le poids sur les hanches comme il faut. les différents réglages permettent d'ajuster le volume utile et donc de l'utiliser aussi bien pour une randonnée à la journée que pour un trek de plusieurs jours. J'ai également apprécié les conseils de l'équipe de Zpack qui ont répondu rapidement à toutes les questions que j'ai posé avant d'acheter mon matériel. Je vous recommande donc vivement l'achat de ce sac et des accessoires qui vont avec. Michel S
11/21/2022
Scott G.

United States
Arc Haul Ultra 50L is a winner
After several day hikes training with the pack took up to 9,000 ft in the Sky Islands of Southern Arizona in mid-October. With base-weight of 14lbs plus food and 3 liters of water, about 24lb in total and hiked crest trail in Chiricahuas. Did about 10 "Chiricahua miles" first day weather gorgeous! Most water I have seen in my life! (of course, having decided to hike everywhere with 3 liters) Pack still looks new. Camped in spot littered with logs and sticks set pack down on crushed granite, logs, multiple spots and still looks new. Haven't tried falling in a stream with it, yet- I'll have to go back to Utah for that :) :) I have "a few" accessories. I didn't try the hipbelt without the extra padding but with it, never felt any discomfort. Shoulder straps fine as is. Appreciate the load-lifters, by the way. Getting very used to the water bottle holder in front strap and the handy dandy pocket holder. Hip pockets are great and even the side pocket surprised me by not rattling or bouncing. Micro corded straps in back never let me down with my sit-pad in back. The main nylon pocket did tear twice from overhanging brush and baby quakies (lots of recovering burn areas up there) but nothing catastrophic. Regarding sizing, I find the Arc Haul sizes differently for me than the Air. I'm a solid "19" measurement kind of long torso sorta broad shoulders 5'10 and I tend to wear my hip belt a tad lower than most. The size medium (in Ultra) nailed it. For me the 50L nails it for 4-5 day trips in 3 seasons which these days is about all I can pull off for "time away." The Ultra fabric looks very promising for long term durability. I think it would do GREAT on a long hike - I'm sure there are other reviews here from thru-hikers. I was pleasantly surprised that the pack carried very well and transferred weight to the hips when carrying 3 liters of water. I think it would have been fine with another liter or two. Time will tell but kudos to Zpacks for jumping on the Ultra train.
11/18/2022
Russell P.

United States
Arc Haul Ultra 50L Review
Purchased this backpack for a two-night trip to Dolly Sods in WV a few months ago. It was an absolutely pleasure cruiser in terms of comfort and carry. I had some pretty ultralight gear (10.5 lb baseweight) but see this pack carrying much more weight when needed. The hip belt fit perfectly and really took a great deal of the pack weight burden. Highly recommend! Russ P
Hello Russell, Thanks for the review. We appreciate it!!