Nero 38L Backpack
Lead Time Ships in 1 to 3 Days
If you want to feel the freedom of traveling light on your hiking adventures, the Nero is the backpack for you. The ultralight Nero is a compact frameless backpack stripped down to only the most popular features. It is the ultimate minimalist backpack, great for hikes where less weight and volume is required. At 10.7 oz, it is the lightest of our packs and puts you well on your way to that elusive sub-10 lb base weight.
This pack is also highly versatile – you can use it for a day hike, a section hike, or even a thru-hike. Minimalist hikers have taken this pack on thru-hikes of the AT, the PCT, and the CDT and proved that smaller volume frameless packs are a legitimate approach to long-distance hiking.
Constructed from 3.1 oz/sqyd Dyneema® Composite Fabric (Hybrid).


Strategically placed attachment loops accommodate our most popular backpack add-ons like our Top Side Pockets, Shock Cord Lashing and Ice Axe Loops.


Three belt positions allow you to move the webbing belt up or down to fit a range of torso heights. The included belt is 1" (2.5 cm) wide and has a maximum adjustment of about 50" (127 cm) circumference. The belt contributes 1.2 ounces (34 grams) to the total weight. It can be trimmed down or removed.


Belt pouches with integrated belt pads are sold separately for those who desire more belt cushioning.


Integrated roll-top closure straps clip to the sides of the pack using the same 1/2" side release buckles featured on our Arc Series backpacks. The straps can be cinched to compress the pack's volume or used to stand tall items like trekking poles in the side pockets.


A closed cell foam sit pad measuring 11" x 15.5" (28 cm x 39.4 cm) is included and adds an additional 1 ounce to the total weight of the pack. The foam provides some cushion and support against your back. The sit pad is held in place with shock cord and comes off quickly for breaks. The shock cord (.3 oz / 8.5 g) and sit pad are removable and replaceable.


The shock cord can also be re-tied to accommodate up to 20" tall folded sleeping pads, or taller sit pads.


The pack material is waterproof. All seams and attachment points are taped, making the pack highly water resistant.


Comfy 3/8" thick by 2.5" wide padded contoured shoulder straps. The straps have a daisy chain for clipping on items, and an adjustable position sternum strap is included. The shoulder straps have 3D mesh on the underside which gives them a little bit more cushion.


Side pockets are sized to fit 1 or 1.5 liter bottles. They are positioned low on the pack and slanted forward for easy access without removing the pack. The pockets have drainage holes at the bottom, and elastic that keeps them tight at the top.


Large stretchy mesh center pocket is great for quick access items. Mesh also lets you dry wet clothing and gives you a clear view of your gear.


This pack can be folded up to fit inside a 1 gallon Ziploc bag. It can easily be packed in your luggage or used as a carry-on.


All Zpacks gear has a two year limited warranty against defects in materials or workmanship. Please see our return / warranty policy.


Made in the USA.
Pack Weight: 10.7 ounces (303 g) | Foam sit pad adds 1.0 oz (28 g)
Belt (included): 1" (2.5 cm) wide x 50" (127 cm) circumference, 1.2 oz (34 g)

Body dimensions: 5.5" x 12" x 23" (14 cm x 30 cm x 59 cm)

Volume: 38L (25L main body, 2.5L each side pocket, 8L center pocket)

Load Capacity: Recommended up to 20 lbs (9 kg)
3.1 oz/sqyd Dyneema® Composite Fabric Hybrid

Dyneema® Composite Fabric is composed of high strength Dyneema® fiber laminated inside a polyester membrane. It is inherently waterproof and does not require any coatings or DWR treatment. Dyneema® Composite Fabric has very high tensile strength for its weight and does not stretch.

This hybrid version is made from 1.6 oz/sqyd Dyneema® Composite Fabric on the inside, with an extra layer of protective 50 denier polyester on the outside. The outer layer gives it more strength and abrasion resistance, prevents fraying, and gives it a nice solid color.

Tensile Strength: 245 lb/in (2150 N/5cm)

Puncture Strength: 7.3 lb (32 N)

Water Resistance: >20,000 mmH₂O

Made in the USA.



---
.3.5 oz/sqyd Mesh

This is the mesh that we use on our backpack's center pockets. It has a relatively light weight for mesh, while being difficult to tear. It can withstand getting caught on branches and other typical abrasion that backpacks are subjected to. The hole size is a about 4 mm (a little over 1/8").


Weight: 3.5 oz/sqyd (119 g/m²)






---
5.3 oz/sqyd 3D Spacer Mesh

This mesh has a three-dimensional structure which allows airflow and adds cushioning. It has a tricot backing so you can't see clear through the holes. We use it on the underside of our backpack's shoulder straps and belts to absorb sweat, add cushion, and add grip. Our 3D mesh weighs less than most other types.


Weight: 5.3 oz/sqyd (180 g/m²)

Thickness: About 3/32" (2.5 mm)




Torso Height:
This backpack has three belt attachment positions allowing you to move the belt up or down to fit a range of torso heights. The actual distance on the pack from the bottom of the belt to the top of the shoulder straps can be adjusted from about 18" to 22" (46 to 56 cm), which will fit most adults. On a frameless backpack, it is nice to have the shoulder straps roughly level with the tops of your shoulders (rather than wrapping up around them) so that more weight is forced on to the webbing belt. The pack body does not extend much above your shoulders and load lifter straps are not needed.
Belt Size:
The webbing belt will fit up to around 50" circumference and can be trimmed down for smaller waists or swapped out for larger waists. To move the belt to a different position, slide off the belt buckle and back the webbing out of the backpack attachment points.
Click here for full instructions on how to wash our Dyneema® Composite Fabric backpacks.
Customer Reviews
Write a Review
Ask a Question
Filter Reviews:
gear
weight
ZPacks
backpack
light
Quality
pack
size
packs
Nero
04/07/2020
David F.
United States
"Space Age"
The Nero 38L combines a classic design, and well thought out innovative features (or lack of features), made with the latest high tech fabrics. It arrived within a week of ordering as described and performed flawlessly on a 15 mile overnight shakedown hike. I would recommend the Nero 38L to anyone looking for a frameless ultralight pack.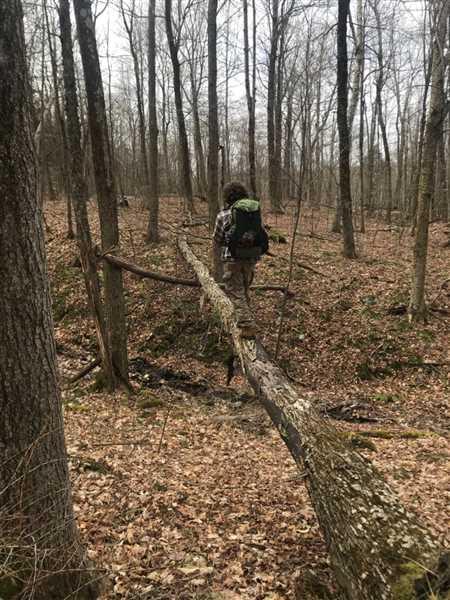 04/07/2020
Tim F.
United States
Slick backpack!
Love this bag!! Modular. I was able to modify it perfectly for my uses without really changing anything at all. If that makes any sense. A little larger than expected but, it's so light and rolls down far enough you don't notice when it's not full. Super cush straps in my opinion too. I'll add photos of mods soon.
03/24/2020
Jeremy K.
United States
Ultra awesome
Perfect size for ultralight setup day trips and even travel. Waterproof, super lightweight and great quality.
03/09/2020
Kendall Y.
United States
02/02/2020
Stuart P.
United States
Amazingly light
Well designed and built Will double as a day pack