Altaplex Tarp w/ Doors
Lead Time Ships in 1-3 Days
I upgraded to this from the Hexamid Pocket Tarp with doors. Definitely worth the extra 40g for extra spaciousness. Well constructed.
Shave those last few grams off of your base weight with the Altaplex Tarp w/ Doors, an ultralight tarp designed specifically for taller hikers obsessed with pushing limits!
Use as a primary shelter on an ultra-minimalist adventure or tuck it away in a pocket for those surprise afternoon thunderstorm.

Super simple by design, the Altaplex Tarp w/ Doors provides shelter at a weight that will keep your pack under that elusive sub-7 lb base weight.
A Solo-Plus Bathtub Groundsheet can be purchased separately and integrated into the Altaplex Tarp w/ Doors. Another option is to use aTyvek groundsheet or a bivy under the tarp.
Sets up with a single trekking pole adjusted to around 56"-60" (142-152 cm). If your trekking poles do not extended to 56" (142cm), you can add one of our trekking pole jacks to increase the height or considering using one of our Carbon Fiber Staffs.

Sets up with a minimum of 6 stakes but 10 stakes are recommended in windy conditions.

The storm doors can be opened or closed independently. Leave one or two doors open in nice weather for a breeze and great views. Close the upwind door to block cold wind, or close both for 360° rain protection. The overlapping doors are closed with custom made metal hooks, with a toggle at the center to keep them pinned.

A single closed door creates enough vestibule space for storing a wet backpack or muddy shoes.

All of our shelters do pretty well in the wind. 60 mph (100 km/h) gusts are no problem. The material can handle high wind loads, and as long as your stakes stay in the ground (use rocks if available) your tent will stay standing. Dyneema® Composite Fabric is not particularly noisy, however almost any tent will make a little noise in the wind. Earplugs are not a bad idea for windy nights.

Ample space for one taller person plus gear. The tarp is long enough for most people to fully stretch out their arms and legs, and tall enough to sit upright. You may need to shift your position to avoid rain spray depending on the wind direction.

The inside of each corner has a loop for clipping on your groundsheet. The peak also has a loop on the inside for hanging a flashlight or stuff sack.

A Bathtub Ground Sheet is sold separately. Alternatively you can use a Poncho, or inexpensive material like Tyvek or Polycryo for your groundsheet.

Packs up tiny. The tarp is a loose fit in an included 6" x 6.5" (15 x 16.5 cm) Small-Plus Stuff Sack.

Ultralight Lineloc V adjusters are sewn to all the tie outs. 2.0 mm bright yellow Z-line cord is cut and attached for you. Linelocs, cord, and the stuff sack are included in the weight.

Dyneema Composite Fabric is naturally waterproof and is not treated with any potentially harmful chemicals such as flame retardants or water repellents.

All Zpacks gear has a two year limited warranty against defects in materials or workmanship. Please see our return / warranty policy.

Made in the USA.
Weight:
The total weight displayed near the 'add to cart' button includes guy lines, sewn in linelocs, taped seams, and a stuff sack. A piece of repair tape is included with the tarp. Your choice of canopy material will change the total weight.
*6-10 Stakes are required but are not included. We have a variety of Ultralight Stakes to choose from.
Dimensions:
Peak height: 56-58"" (147 cm)
Width at center: 48 inches (122 cm)
Width including vestibules: 69" (175 cm)
Vestibule space: 20.75" (53 cm)
Length: 100" (254 cm)
Lineloc V adjusters are sewn to all tie outs. Bright yellow Dyneema® Z-Line cord is cut and attached for you. The yellow lines are very easy to see night or day, and Dyneema® has very low stretch.
Our tarps are made from Dyneema® Composite Fabric. Dyneema® Composite Fabric has several advantages over other materials:



High strength to weight ratio – the material can handle high wind force and does not tear easily.

Chemical free, PFC free

Waterproof – there is no DWR or coating to worry about wearing out. The material will not absorb significant water that will add water weight to your pack

Stretch-free – the tarp will stay taut all night. Nylon material by comparison can stretch and sag, especially if it gets wet.

Taped seams – our seams are sewn, then taped water tight. The tie outs have bonded reinforcements for high strength. No seam sealing will be necessary!

Easily repairable – Any damage can easily be fixed in the field with our Dyneema® Composite Fabric Repair Tape.
Made with Bio-Based Dyneema® Fiber


Reduce your carbon footprint with DSM's bio-based Dyneema® fiber technology. Sourced from renewable, bio-based feedstock, it is the first ever bio-based ultra-high molecular weight polyethylene (HMPE) fiber. Commit to sustainability and help reduce our reliance on fossil fuel resources and rely on the trusted performance of the world's strongest fiber™. Click here to learn more about our sustainability initiatives.

Made in the USA.
.55 oz/sqyd Standard Dyneema® Composite Fabric


Available in Blue, Olive Drab, and White

The default canopy material choice on this tent is .55 oz/sqyd Dyneema® Composite Fabric. It has high tensile strength and can handle strong winds, storms, and all the typical conditions a tent will be in. All Dyneema® Composite Fabric material can easily be repaired in the field with the included repair tape if it were to get a puncture.

The material is semi-transparent, allowing you to see the silhouette of trees when looking out. In bright sunlight, you can see the fuzzy silhouette of a person when looking in, but it is opaque in low evening light.

Tensile Strength: 63 lb/in (552 N/5cm)

Puncture Strength: 1.8 lb (8 N)

Water Resistance: 15,000 mmH₂O

Made in the USA.
.75 oz/sqyd Dyneema® Composite Fabric

Available in Burnt Orange, Dirt, and Spruce Green

This canopy material has a higher Dyneema® thread count which gives it a higher tear strength. The standard material is already difficult to tear, so this weight is unnecessary. Many thru-hikers like this feature for added peace of mind. It is also a bit thicker and darker than the standard weight. It is less transparent and offers more privacy.


Tensile Strength: 104 lb/in (911 N/5cm)

Puncture Strength: 3.1 lb (14 N)

Water Resistance: 20,000 mmH₂O

Made in the USA.



Altaplex Tarp w/ Doors Instructions
Click here for a printable version.

Cutting Guylines:
Guylines are pre-cut and attached for you. Linelocs are sewn in place for adjusting the lines. If you choose to switch out your lines for a different cord these are the default lengths:
Peaks - Cut 102 inches (259 cm) and tie a stake loop at 40 inches (102 cm). The long end attaches to the tent and the short end attaches to the door hooks.
Side Walls (cut 4x) - 54 inches (137 cm)
Corners (cut 4x) - 32 inches (81 cm).
Setup Instructions:
Adjust your trekking pole to around 56 to 58 inches (142 to 147 cm). If you expect your pole tips to sink into the ground, add a couple inches to compensate.


Give your corner guylines some slack. Stake out all four corner guylines at a 45 degree angle, roughly straight off the corner points.


Insert the trekking pole outside the screen with the handle at the peak and the tip in the ground. Stake the front line.



If the peak is too high, tighten the front corner lines. If it is too low, loosen them.


The corners of the tent should be about 6-8 inches (18cm) off the ground.



If the walls of the tent aren't smooth, you may need to reposition the corner stakes or adjust the lines tighter.
Stake out the four wall tie outs.
Storm Doors:
Both of the doors can be clipped down, or rolled up independently. The storm doors can be clipped down to the front center guylines, or rolled up depending on the weather. Leave at least one down-wind door open for air flow unless the weather is very bad.
Seam Sealing:
All Zpacks shelters have taped seams and bonded tie outs! No seam sealing necessary.
Click here for full instructions on how to wash our Dyneema® Composite Fabric tents and tarps.
Customer Reviews
Write a Review
Ask a Question
Filter Reviews:
error
Hexamid Pocket Tarp
trick
buyer
Australia
total
purchase
issue
instructions
tarp
03/28/2022
Ryan

United States
Great rain fly
I'm not a fan of single-wall tents, so the timing with this release was perfect to go along with a large-size inner netting that I got. It clipped right into the Altaplex tarp corners without any trouble. I finally went out camping with it, with some overnight Olympic National Park rain last weekend, and was pretty happy in this guy. I'm 6'0" and enjoyed the novelty of not having the foot of my sleeping bag pressing against the tent wall, while still having a pretty fast setup. I did have to retie the stake loop's position down the main peak guyline, but the guyline seemed to be the right length.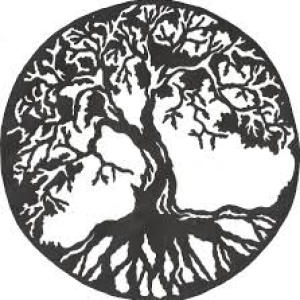 JC
12/21/2021
Jules C.

Australia
Tarp very good- customer service poor
To be balanced- the tarp itself is great, I upgraded to thos from the Hexamid Pocket Tarp with doors. Definitely worth the extra 40g for extra spaciousness. Well constructed. Fast post to Australia. Only issue with my order was the incorrect guyline on the shelter, it was only 155cm total including the extra for doors, too short by far to pitch and much shorter than the instructions say it should be. A small problem to be sure, I have since replaced the guy with the correct length in a different colour cord I had here. Had Zpacks acknowledged their error (and omission of 2 small items from my order) more than 4 weeks ago, I wouldn't have minded in the least, it certainly would have not rated further mention at all, let alone in a review. A simple "sorry, fir that, thanks for raising the issue" would have done the trick entirely. Zpacks customer service has always been excellent as a prospective buyer, never had to follow a purchase up with them before. I am beginning to see what there had been some negative chitchat about this on various platforms.